How It Started
---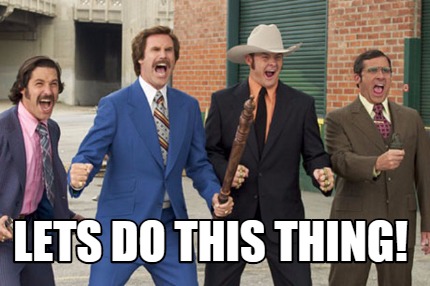 After the worst year of my life in 2020, I woke up one morning in January 2021 and decided that I was done sitting on the sidelines. If a guy like Elon Musk can do it, I know I can too. During 2020, I spent months reading books about how to start in real estate without having a million dollars. 95% of what you read is a damn scam or guru trying to sell some shit to vulnerable people. If you know me, you know I desperately wanted to go back to school to work in healthcare. MD sounded like the best route, but the length of time and the financial commitment was exhausting to even think about. I know i'm smart enough. That's a given. But I want to live. I enjoy having the time and money to go out to a nice bar, eat some wings, slam some beers, and watch my football team get their ass kicked every Saturday without having to worry about what the bill is. I explored PA school as well. No offense to any practicing mid level, but that is a horrible financial decision in East TN. You spend over 100k to make 80-90k. I'm a numbers guy, and I just never could wrap my head around that. Anyways, enough of that junk.
So I decided I would jump on the next train, which was real estate. It had always interested me since I bought and sold my first home. I felt like I could slowly be successful. But analysis paralysis was a real thing. If you haven't heard of that, you should definitely google it. I suffered from it for 3 years. I literally laid out a road map of everything I needed to do in order to get ready. They are as follows…
Find a Lender – to everyone's surprise, I am not a millionaire, so I needed to find somewhere to fund this operation.
Start an LLC – I wanted to protect my personal assets
Find dependable contractors – This is HAARRRRD. luckily, I called a contact from my banking days that did some work for me in the past. I knew he was dependable and did good work. I also reached out to a buddy that works for a contractor with fantastic reviews. They were willing to work with a flipper as well, so score two for me!
Do a Business Plan – I wrote out exactly what areas of real estate I wanted to focus in. I wanted to focus on Fix/Flips, Wholesaling, and Buy/Hold for long term passive income.
Figure Out How To Find The Houses – This is a topic for another day. We are in the middle of one of the craziest seller markets in history here in East TN. These people are selling homes at assinine numbers, and buyers are willing to pay for it. Supply/Demand I guess.
So that's how it started. I ended up contacting a local lender in Knoxville that I thought would be great to do business with. I later moved in a different direction thanks to the VP not returning my calls/texts when I needed them most. Again, story for another day! I contacted my buddy from my banking days that does home remodeling. He was nice enough to tour houses with me, and give me ideas on what to do to properties that are a big selling point, and what it would cost. This was a critical step. Contractors can make or break you in this business, so building a foundation for this early was key for me. Next, I would start looking for houses!!!! You are seriously watching (well reading) me do this from the ground up. If I make it big and become super rich, well i'll buy ya a beer and thank you for reading. If I spin out and fail, you can buy me a beer.